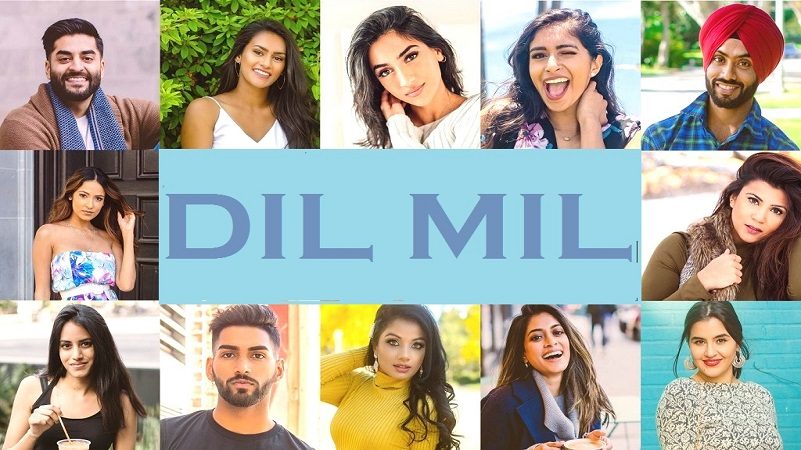 Dilmil.co It's been a long time coming, but there's finally an effective online dating site that specially caters to South Asians from all over the world. South Asians have a long tradition of arranged marriages, but in the modern world, it's time to take matters of the heart into your own hands. With Dil Mil, you can.
The niche online dating site DilMil.co currently boasts over 2 million users in ethnic groups of Gujarati, Punjabi, Sindhi, Bengali, Tamil, Telugu, Malayali, Maharashtrian, Kannada, and Rajasthani. However, it is not restricted to South Asians only. If you have always been interested in getting to know South Asians and understanding their culture, you know where to find them.
While Dil Mil comes with many useful features, most of which you can find on established online dating sites like Tinder, how does Dil Mil specifically cater to the needs of South Asians, and more importantly, how successful is it? Read on our complete Dil Mil review to find out.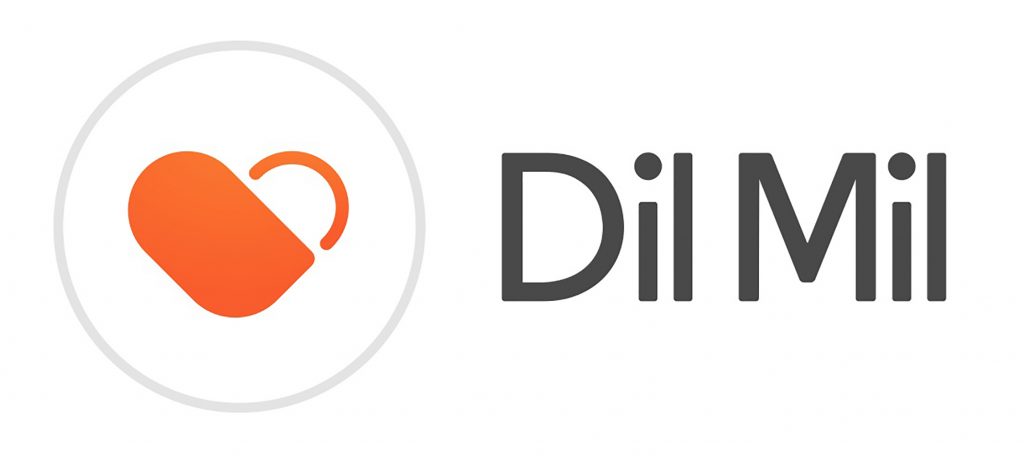 Is Dilmil.co Worth It? – The Bottom Line Up Front
The South Asian diaspora may be one of the largest in the world, and they have always been struggling between their traditional culture and values, and the liberal Western world they live in. This struggle is most prominently seen in dating, where they may be expected to find a partner compatible with their background, culture, and ethnicity, which can be incredibly difficult in modern Western society, hence many end up accepting marriages arranged by their parents and relatives.
With Dil Mil, South Asians can take back their autonomy in dating and find love first, before marriage. For the freedom to love, Dil Mil is surely worth the try. Click the link below to try Dil Mil.

Dilmil.co Features Overview
Dilmil.co features are pretty basic, which makes the platform easy to navigate. With a free account, you are able to chat with anyone you've matched with and you can view the likes you've received. However, you have a limited amount of likes, which means you need to be rather selective in choosing the profiles you like. You can also manually filter searched by gender, age, height, religion, location and country raised in, further improving the match algorithm.
While these standard features may be sufficient to help some users find a match on the platform we were especially impressed with the list of premium features that come with upgrading to a VIP Elite Membership. We've explained some of the more interesting features we discovered in our Dil Mil review below. Each is designed to improve the success rate of establishing more and better matches on the Dil Mil App.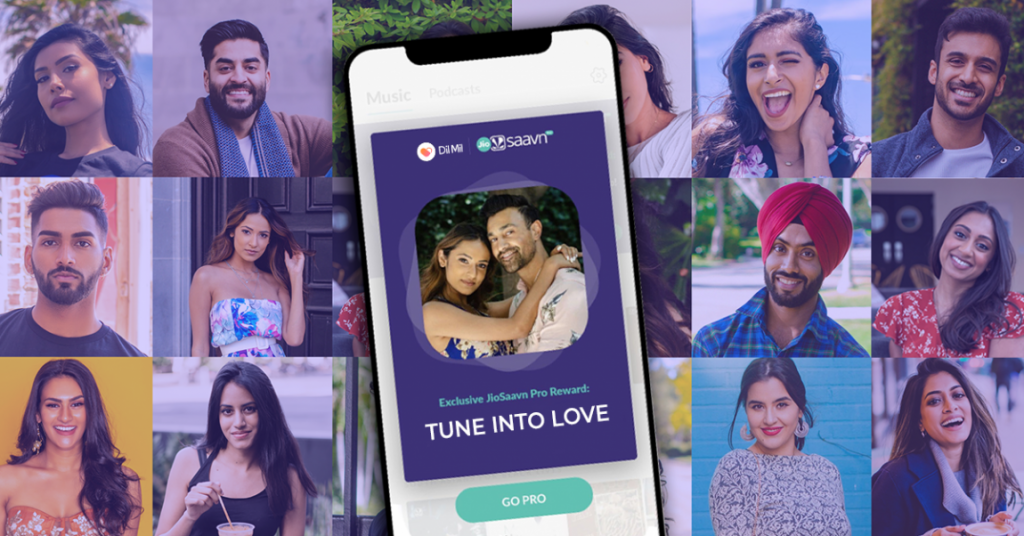 The Quality of Singles at Dilmil.co
Through this Dilmil.co dating app review. We found that the profiles suggested on our feed. Despite not indicating any filters, are pretty consistent and of generally good quality. In terms of occupation, which is indicated along with their age on the profile photo. We can see entrepreneurs, research scientists. Healthcare professionals, and engineers out there looking for a match.
Some may wonder about the distance being set as a 500-mile radius. Instead of a closer proximity, but this may provide you a wider range of options. Even if you may have to make the journey for an actual meet-up.
Other than that, we had a quick look at the reviews from actual users and are happy to see that there are several positive reviews coming from those who were successful in finding love through the app.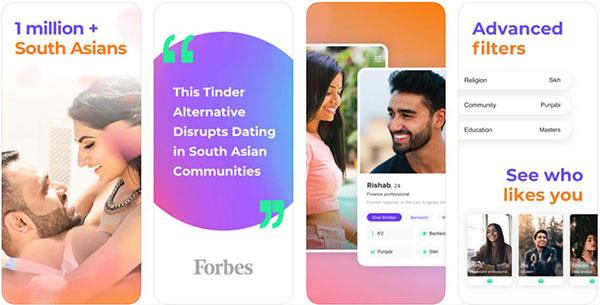 As a unique feature VIP Elite access can also be given as a gift. If know someone who you think would like Dil Mil and you would like to give them the gift of a few months of premium Dil Mil Membership it will cost the same as the prices seen above. (Only 3 month and 12 month memberships were available as gifts at the time of our Dil Mil review).
RELATED ARTICLE: SharekAlomre.com
FAQ
Is it important to get the premium to use it?
If you are not looking forward to getting the premium of Dil Mil don't worry because it is for opening out some additional features. But without premium as well you will be able to engage in chatting with other users.
Can I share personal details with other individuals on the portal?
We suggest you be patient for a while because you never know about the nature of another person. If you trust the other person enough that you can share your personal details with them move ahead. But if you have no good Vibes related to the same we do not suggest you to do it.
Can I delete my profile?
If you are not looking forward to use Dil Mil anymore you can simply delete your profile. Usually, people considered the deleting option after finding out. The right companion and if the same has happened with you go ahead and visit the settings section and there you will find out the deleting option.
Endnote:
Finally, here we have shared all the related details about finding the right companion on the Dil Mil portal. We suggest you not wait anymore because opportunities never know your door again and again. You can easily find out the right companion with whom you can have a long conversation without thinking about time. But make sure you are not violating the rules and regulations because if you are troubling any person on the portal and Developers to find it out, your account will be terminated from the portal.
Website: https://dilmil.co/
Reviews
Worst scam dating site
Worst scam dating site I've been on. You pay in coins for each message to reply to all the beautiful young women who message you but will never chat offsite.
You will never meet anyone.
This site is a total scam. You will never meet anyone.
Customer service with no response
I signed up for one month, which was supposed to automatically renew in one month's time. The two gentlemen I messaged online, I do not believe were actually them. The one had a Masters degree, however both had very poor grammar. I got suspicious and asked to meet the one. The following day, I was unable to sign in. I have sent countless emails to their customer service with no response…. And? I still am unable to sign in! Now I'm contacting my bank, just great!
I believe the site is a scam
I have never received even one legitimate response… ever! I believe the site is a scam from top to bottom and as a consistently active member for 9 months, I gave not seen anything to convince me otherwise.
It's a rip off.
I have belonged for two out of the six months I paid for, contacted a number of profiles by the site's email system, and have only gotten three responses. The site says I have a lot of matches–162–but few are within the 50-mile radius I designated. Most are from out-of-state even though my other preferences are not overly restrictive. I have no interest in continuing any longer but refunds are not given. Thus, it's a rip off.
Terrible customer service
Don't waste your money! Terrible customer service or should I say impossible to reach customer service. This site is a scam. I probably get 8 scam messages a day. Same message with different photos. Most popular scam is "my friend saw you on this site. She's in the military. She wants your email and phone #." I've tried to contact customer service but have never been able to get anyone.
Stay well clear
I met and chatted to a guy for a week on this site and then found that he had 2 profiles and the photos were actually off someone on the internet. A complete scam. The site obviously doesn't check any of the profiles at all or the photos. I just did a google search and found out it was just cat fishing. Stay well clear.
Absolutely rubbish!!!
Absolutely rubbish!!! Supposed to be for professional/academic people – what a joke. They take 6 months subscription in one go and you can't search for people – you just get a couple of (massively unsuitable people) sent to you every few days. Don't waste your money.
Very disappointed
Very disappointed with the new this website. There's just not enough local members, and I live in Sydney city! The website needs a lot of improving as well, I don't like how members can't message me unless I come across their profile and read their message. It forces you to waste a lot of time searching, miss opportunities to connect and what bothers me the most is that members who I swipe NO on keep showing up again and again. They should have left this site the way it has always been. Also too many unattractive people on there, real lack of quality. Like other sites they should also allow you to validate your profile so you know which profiles aren't fake, and being able to write a review on a persons profile would be a big help!
This was a frustrating
This was a frustrating and disappointing experience.
Waste of money
I won't be renewing my subscription. Most of the women on there can never be bothered to text you even though they swiped right. Waste of money.
DO NOT USE!
This site has just taken nearly £200 from my account AFTER I deleted my bank details and accidentally hovered over the credit screen to see what the credits were all about….its crap and its banking system does not even ask for your 3 digit security on reverse of card…..why are these companies allowed to operate! I am a single mum on a budget just looking for a genuine guy, but find I am out of pocket by alot of money and most of guys are cat fishing you….DO NOT USE!
Complexity
Complexity alone is useless and you simply don't waste your money for nothing.
Complete rip-off
Complete rip-off, criminals. Attention.
I found someone
I found someone who had similar values as me. We enjoy each others company and sharing experiences for now. I'm not lonely any more. Thank you. Thank you smiles
It was great
It was great I enjoyed it and would love to recommend it to my friends and family and friends with my family and I loved them and I loved that I would have
They won't give me a refund
I selected what I thought was a free trial and was immediately charge $100 dollars before the free trial even ended and I cancelled the purchase immediately when I noticed ( within 10 minutes of using the app ( within 24 hours) ) which under their own policy would count for a refund. They say I can't get a refund and to contact google knowing that full well that they won't give me a refund.
Worst app totally
Worst app totally. No matches, half of the accounts looks spam and moreover if you take a subscription, your money is totally wasted. They simply won't refund the money after canceling the subscription immediately and try to ask Google playstore for refund and in return playstore will ask you to get refund from dil mil. The loop goes on and on and customer will simply lost $70-80 for no reason. One of the worst customer service as if they don't care about the customers at all. Avoid the app.
Full of bugs
Full of bugs, the most useless application I have ever used on Google Play store. And the prices for the subscription are higher than any other dating app. I got charged 130$ for a 6 months subscription which was supposed to be my trial period, so technically no money should have been charged. Contacting the customer support didn't help, because they direct you to google play store help section, where they refuse to refund my money. The application itself is not worth a single dollar to spend on
Absolutely manipulative
Absolutely manipulative and predatory. "Free" trial is not free and immediately charges you, in my case over $100. There is no warning that the payment will be taken, nor is there an actual trial period. Reach out to their "support" and be stone-walled and directed to Google Play support because supposedly the app developers can't refund any charges. Google Play support will immediately deny the refund because they don't refund in-app purchases. Read other reviews and see that this is a common occurence. I won't even get into how terrible the app truly is, others have made it clear. This has to be the single worst experience I have ever had buying/using an app on the Google Play store and it has led me to removing my credit card information from Google altogether.
Dil Mil app UX/UI needs a lot more fine tuning
Dil Mil app UX/UI needs a lot more fine tuning. Pictures get stuck in between, my likes go missing when I check in "Profiles you've liked" section, lot of advertisement about the paid version & most features are locked up under that now. So pretty much nothing else to do except for swiping until you get a match. Sometimes I don't even get the 10 likes per day, expires before that. From what I gather, the algorithm isn't doing much to connect people who I've liked & vice versa, so very rarely I get a match.