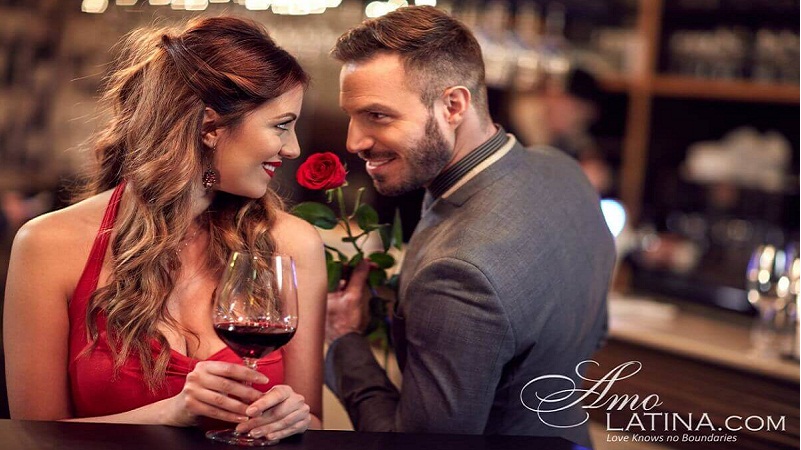 AmoLatina.com is a dating website which promises to connect singles with their ideal partner. The domain name suggests that the platform is specifically designed for those that are interested in meeting Latin ladies, but the member's area is full of profiles of people of any ethnicity. This is slightly confusing, but it certainly is not the biggest issue with this portal.
According to many reviews from past users, AmoLatina.com is a scam. It appears that they use fake profiles to lure members into buying a premium membership. AmoLatina.com Many define this as a subscription rip-off because the cancellation policy is quite unclear, and the company often rejects any cancellation request.

Details on the AmoLatina.com review
At first sight, AmoLatina.com looks like a perfectly fine dating platform. They guarantee that thousands of attractive members have already joined the platform. The landing page shows some success stories from past members who swear that this portal is the most effective place to find the perfect match. They also promise that every new account is personally checked by their staff to confirm that they correspond to real people.
Unfortunately, this contradicts what we read online. Many former users have left reports which complain about their negative experiences with AmoLatina.com. They openly mention a fake chat scam. According to them, most of the profiles in the member's area are created and managed by professional animators, whose only interest is to increase the profit of the company they are working for. To do that, they impersonate a fictional character, without ever revealing their real identity. If this is true, real-life meetings would be impossible.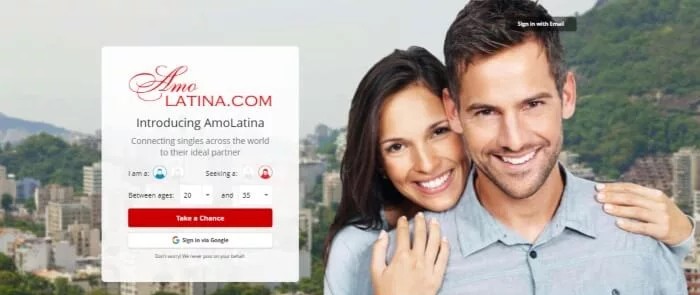 Fake or not? – Amolatina.com
As we always do, we carefully checked all the legal documents. The Terms and Conditions do not say anything about moderators or fantasy chat, but that does not clear up our doubts. Even if the proof is missing, there are some clues that point in the direction of a fake chat. The main one is that within 5 minutes from AmoLatina.com our registration, we had already received quite a few intriguing messages. But this sudden popularity is not justified, because our profile does not even have a picture. There is a strong chance that these messages are coming from fictional profiles.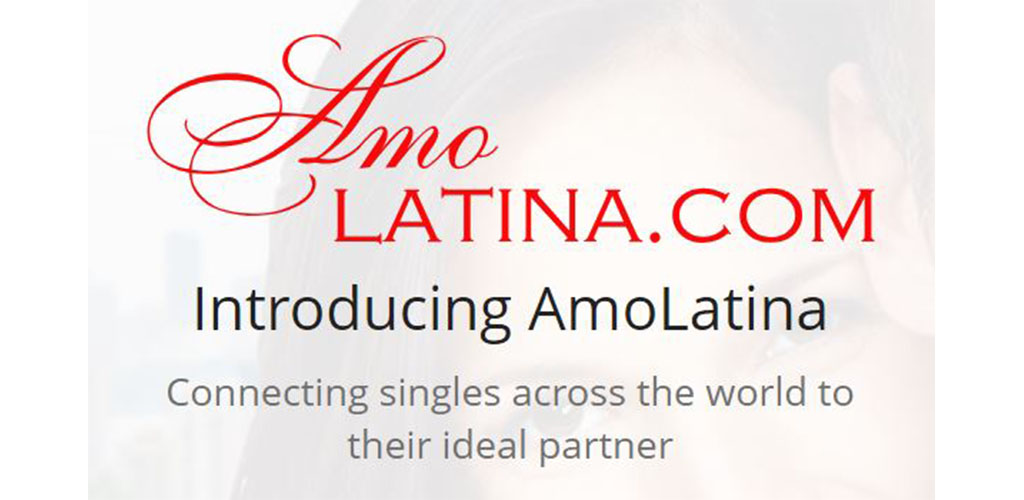 The real trap
A new member must purchase a paid subscription to communicate with other users. All the memberships renew automatically until they get cancelled. Sol Network Ltd, the operator from Silema, in Malta, who run AmoLatina.com, guarantees that the cancellation is very easy. But according to many online reviews, they refuse to accept all the requests for termination without giving any valid reason. We strongly advise everyone against spending any money on this untrustworthy platform. The risk of falling victim to a subscription rip-off is real.
The conclusion from our AmoLatina.com review
AmoLatina.com looks like a great choice to get in touch with interesting people who are available for new experiences. But the reputation of the company that runs this dating website is so bad that we would not take any risk. The paid memberships quickly turn into a trap because the cancellation is made very difficult by the operator. Moreover, spending any money might be useless anyway, because there are strong suspicions that the profiles are fake.
AmoLatina has a simple and somewhat dated interface as compared to modern online dating sites, but it has some useful communication and broadcast features that facilitate interaction among users, such as email, live chat, phone calls and CamShare, which are all chargeable by the minute. There is also translating service available for live chats and calls, should you require it.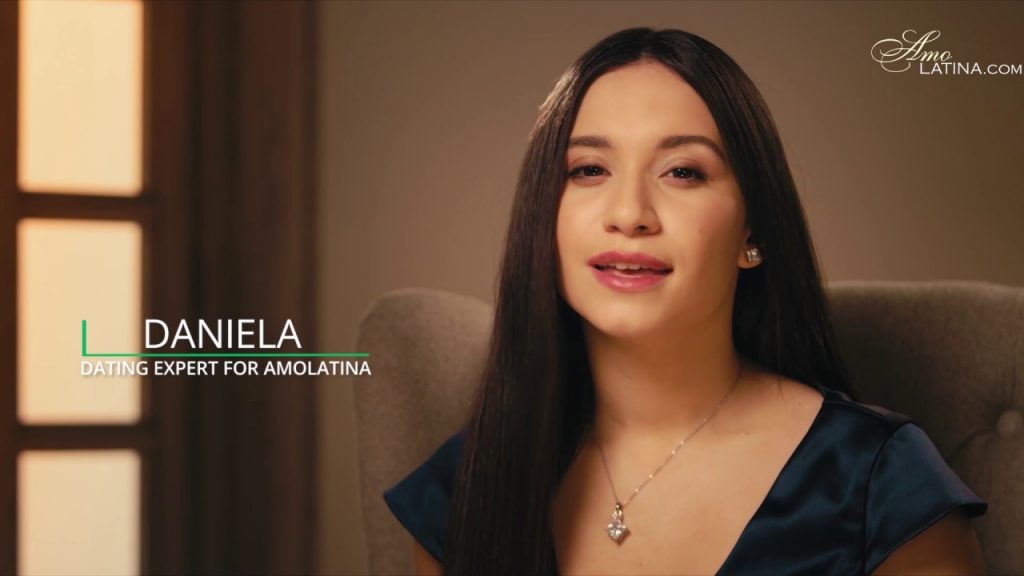 Call Me
Should you find text messages to be insufficient in getting to know someone, but too shy to move on to a video chat, the Call Me function on AmoLatina may come in handy. With this feature, you can communicate with your match through voice calls, after your match accepts it. The platform also has translators on standby, should you require their service during the phone call, so that both of you won't be bothered by the inability to understand each other. Do note that the calls that require translators cost more credits as well.
CamShare – Amolatina.com
CamShare is a video chat feature that provides a real-time connection between users, beyond text messages. You can access the CamShare feature with any member that has the CamShare button on their profile photo. Click on it and you can see each other as you chat, not only verifying the profile's authenticity, but also building a stronger connection with them before an actual meetup.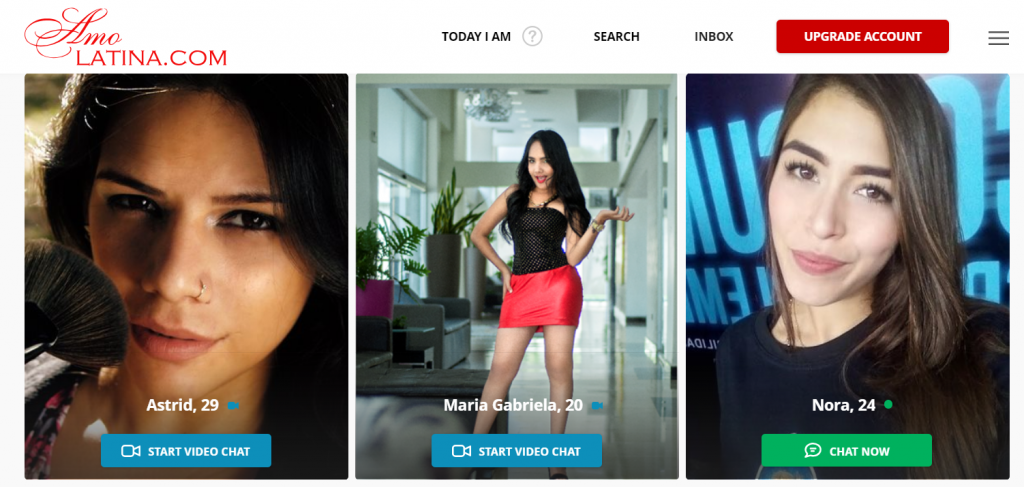 Broadcasts – Amolatina.com
AmoLatina's live streaming function is under the Broadcasts tab, where you can view live streaming by users on the site for free. This allows you to have a better understanding of the user's personality, beyond their profile photos, before you make the decision to pay to chat with them privately.
RELATED ARTICLE: AnastasiaDate.com
Frequently Asked Questions
Without asking frequently asked questions, you won't be able to make the right decision. So, you are advised that before joining the amolatina dating site, you first need to check its FAQ.
So, let's check out a few most common FAQs of amolatina.com review.
Does Amolatina provide adequate privacy and security?
The key reason behind the tremendous popularity of this dating platform is that it provides amazing security and privacy to its members.
Is it possible to find fake accounts or profiles on amolatina?
However, amolatina is a genuine platform to find real profiles of girls and boys, but still there could be a few fake profiles. So, before making a deal, you first need to go through a profile detail to ensure whether it's real or fake.
Can I share my personal information with other members?
If you want to share your personal information with someone online, you can. But it's highly suggested that you should avoid sharing your personal or confidential information with anyone online.
Can I only meet paid Latina models or real Latina for dating online?
You can certainly find real Latina women for dating online.
Address:-  551 5th Ave
New York, NY 10017, British Virgin Islands
Tel: 1 (800) 844-3978
Reviews
SCAM SITE!
SCAM SITE! Computerized responses. They try to keep you responding to the questions they ask. You have to purchase coins in order to communicate after your first or second initial text. BS site. Don't waste your time.
Horrible. Logout and back in
Horrible. Logout and back in, all messages are deleted. Support is nonexistent. Most profiles are fake even though somehow they "verified." Do not waste your time and moreover, DO NOT waste your money.
They're obviously NOT serious
They're obviously NOT serious about keeping the fakes out.
Don't waste your time
Don't waste your time or money on this site. We really need a site where people are vetted and backgrounds are performed.
This is a horrible site
This is a horrible site Again I can't seem to submit this review. I was here before and I'm seeing the same exact profiles. There are only a handful of profiles that I am matched with. Most of my matches are in another state. It doesn't matter if you put a 50 mile radius maximum. You will be matched with anyone and it's so random. The site is full of scam and fake profiles. Stay away from the site. It's a waste of your hard earned money.
All I get are fake ass profiles
All I get are fake ass profiles, I'm F 64, they all call me dear! Hate that! Now it's a game to mess with their stupid come back. I usually just go through profiles and report all the fake, they are SO EASY to spot.
Complete waste of time and money
Complete waste of time and money… don't bother, 6 months subscription and not one date. Men on there are obviously far too above themselves to bother replying. Most in their 50s still want a family. Ludicrously unrealistic and snobs.
What a nightmare.
You can never reach them. You can't report a sleazebag on their site, and that is ALL you will encounter. Their website states: "go here to report someone," but will not route you. "Fill out this form" to complain, and no form pops up. I reported them to the FBI! They hook scammers up with victims and you pay $200 to be lied to non-stop. What a nightmare.
Total waste of money
Total waste of money. Even as a paying member you can't see the pics of non paying members….how ridiculous. It's a very small membership in the Gold Coast area for 45-60's so I would not recommend it for Women looking for Men in that age group. This site really need to update the way their site works as the free sites offer way more flexibility. Getting the subscriptions are their highest priority. Very disappointing!!!
TOTAL SCAM!
If I could give no stars I would. This garbage site is perhaps the worst site I have come across. The biggest issue are the fact that I could not find 1 real person despite the fact that I was searching in the major Canadian city where I lived. I aggressively sent out messages to the women and got many responses. The majority could not answer the question of what neighborhood they lived in. When you repeated the question they just continually responded by saying the city only. The ones that wanted to chat offsite were also scammers that wanted you to sign up for another site before you could meet. The entire experience was a total waste of time. TOTAL SCAM!
The site is complete garbage
The site is complete garbage and scam, the employees that work there are completely incompetent and probably are all from Africa.They are incapable to work and totally a unaware of international law. 90% of profiles are old fake profiles of people who used this site 10 years ago, it's just waste of your time and money.Only jobless are on that website.
Don't waste your money on this scam.
I hated to even give this site a one star. This is a total waste of money. When you get ready to cancel your subscription, you will get all kinds of "she's into you" or "she likes you", or "she wants to meet you". When you reply, Absolutely no response back. I got more responses in the last few days of my subscription than I did the whole month. I've tried this site about 4 times in the last couple of years and have gotten nothing. My pics are all current and my story is true. This site is a joke. I started to wonder if some of this women are even real or are paid to keep their pics and stories on the site to entice men with BS. Don't waste your money on this scam.
So disappointed
I'm just so disappointed in their lack of professionalism.
This is really disappointing
This is really disappointing. I feel for people getting caught in this trap. I just found this website where it was up the top. I feel they probably created this site as advertising as they are getting so many bad reviews. We need to do something about getting this to either up their game and do things fairly, or shut down. Because currently they are scammers.
Time consuming
Time consuming but works i found my someone and im happy with that thank you…
I found someone
It took a few weeks, but I found someone that I can really connect with someone that I can talk to.
Total fraud and misleading
Total fraud and misleading
Please save yourselves
Without a doubt this must be the most pathetic, I'll designed, poorly managed site I have ever come across. A complete waste of money and time. Please save yourselves the bad experience.
It is too easy to rip people off.
It is too easy to rip people off.
Not worth the money or time
Not worth the money or time
I had a good experience on it.
I thought online chatting or dating is boring .But obviously I was wrong. I tried it . There are lots of hot girls on the site. They are chatty .And I had a good experience on it.
Good experience
Good experience and easy way to follow. Cool video chat feature. This website really work. After looking for many App I found this.. Thanks
Super dating site
Super dating site, lots of serious people in there, and great opportunities To get in touch with each other as the site is easy to find.
More genuine people
More genuine people…Easy to use…Looking for women and this site was very good for meeting genuine women wanting real relationships. It was easy to use and i have met and amazing woman.
Great experience
Great experience I would recommend this to anyone at anytime…… fantastic thanks….people need to try this for themselves it's not for everyone but worked fore good luck one and all
Easy signup process
One of the best things about this site is that they have a easy signup process that goes in-depth into what you are looking for. This allows website to provide some fantastic automatic matching that really saves you a lot of time over other sites.
I've had some great dates
I've been a member for a few years now. I've had some great dates, relationships, and made a few friends. A very easy to navigate site, And filters that actually work helping hide unwanted messages. I've tried sites you have to pay for, and they aren't any better.
Very lovely women
Very lovely women. Many are willing to share and It only beautiful pictures among well written letters.
I met my soulmate on this site
I met my soulmate on this site, she is wonderful. I've been waiting for a woman like her to come into my life!! We are just like peas and carrots…Lol…that's an inside joke between her and I. Thanks
A really easy to use website
A really easy to use website. Provides a great platform for men and women to connect with each other. One of the best websites I have come across recently. Loved it.
Overall quality was great
Great site I met someone first week…if it doesn't work I will be back bit overall quality was great
I met a lovely babe
I met a lovely babe, and we had a very hot and romantic love making on our first date. I can never forget that day. The lovely babe is currently the mother of my bouncing baby girl.
Don't waste your money
Don't waste your money, go to a bar or club instead, at least you can have a drink costing less than this!!
Misleading
Misleading and borderline on fraudulent from the beginning, how many of the people in these profiles actually exist??? Most of people allegedly viewed my profile but no dates.
They are robbers.
Once you pay with your credit card, theyve got you. Even when you unsubscribe, which I did in November, they still take money from your credit card which they did again this month. They do not respond to emails asking for funds to be returned. DO NOT touch this disgusting website. They are robbers.
Do not join
Save your money and time. Do not join under any circumstances. Something needs to be done.
Avoid this dating site
Avoid this dating site. False views, harassing messages, and men telling you off when you dont respond to them. Terrible dating site and a waste of money. Men stating I've "viewed" their profiles when I have not and then telling me off because I'm not interested. Completely misleading to give others the impression that you've looked into their profile when you have not. Do not waste your money or time on this site..
They are hell-bent on wasting you're time .
They are hell-bent on wasting you're time .
The website absolutely rubbish
The website absolutely rubbish I had to register a few times, when I was trying to log in after a few day keep saying tour email address is not in our database, and a lot of time waster are there most of them are married or have partner and there a lot of loser.
AmoLatina.com - Please stay away or lose your money
Please stay away – or lose your money…
Took money from my credit card without approval and then they didn't respond to my several attempts to contact them.
Amolatina.com is the worst.
You will never meet a woman in real life from this site. Every time it comes time to meet a woman, she has to leave the country or the area where you will be located. I live in Illinois and supposedly two women from Columbia were living in Texas. They both wanted to meet be very badly, just so happened I was going to Texas for work. The same city as they supposedly lived. One just happened to be in Florida the week I was there and the other couldn't meet because of her work, which she only worked a few hours in the evening. She said she was available the day I was leaving and had to catch my flight. Then my next trip, she had to return to Columbia. Now she doesn't respond at all because she knows I'm in Texas every other week.The other one is still in Florida even though she told me that she would return to Texas the day I told her that I was flying home. Then I said I stayed over a day to meet her and then she didn't reply. You will never meet anyone on the scam site or their other partner sites. The site is the worst.